The Wired Sussex Breakfast Sessions share best practice on subjects ranging from marketing and branding to intellectual property and investment opportunities. And there's coffee and croissants too. What's not to like?
Are you a freelancer who's struggled with the uncertainty of work? Wondering how to best utilise your time during quieter periods? Looking to build out your network of trusted contacts? Want advice on how to manage your finances throughout the year?


Come along to our next Breakfast Session where we'll be joined by experienced freelancers from the digital community who will share best practice on how you can develop and grow your business. We'll be touching on topics such as:


Utilising quieter periods to work on your marketing and personal brand (and how to keep this up when you're busy).
Building a trusted network of contacts and support.
Maintaining your health and mental wellbeing as a freelancer.
Budgeting advice to implement throughout the year.

The session will then be followed by an informal discussion where you can ask any freelance related questions you may have.


Helping to lead the session will be:
Paul Silver - Paul is a highly experienced freelance web developer, having worked in building websites since 1996. He's also the organiser of Brighton Farm, a weekly meetup group for digital freelancers in the local area.


Hayley Maisey - Hayley has over 10 years' experience creating and implementing effective marketing and communication strategies and campaigns for organisations across educational, private and charitable sectors. Since 2017, she's been working as a freelance marketing consultant specialising in the learning technologies sector.


Luke Thomas - Luke is the Business Services Director at chartered accountancy firm Plus Accounting. Here he specialises in providing advice and planning for a comprehensive range of accounting & tax services specifically for the digital sector.


So, whether you're new to freelancing or are more experienced and looking for some fresh ideas, this event will be a great opportunity to connect with other freelancers in the Wired Sussex community and provide you with some inspiration on how to manage your business.
Our events are a benefit of Wired Sussex membership and therefore exclusive to Wired Sussex members, including all employees of member companies.
If you're not a member but would like to come along to this event, membership is just £72 + VAT for the year. Find out more about all the benefits of membership here.
A huge thank you to Plus Accounting Chartered Accountants for sponsoring this Breakfast Session!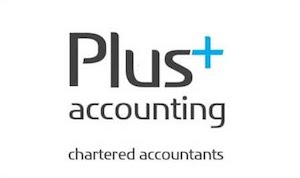 Plus Accounting is a firm of chartered accountants, registered auditors & business advisers in Brighton. Whether you're a new start-up, an established business or looking to grow, they will take an active approach in developing a strong understanding of you and your business.