This month we waved goodbye to Summer and embraced Autumn with open arms. Almost as if the back to school period created a new mindset for everyone, the FuseBox has been a quiet hive of concentrated work.September also means we are rapidly approaching Brighton Digital Festival which takes place for two weeks in October across the city.Read who's joined our community recently and what residents have been developing in the exciting lead up to the festival. 
New Starters
Chinmay Rajguru

Chinmay as part of his PhD with both the AURORA Lab and SCHI Lab at the University of Sussex is going to be using the Brighton Immersive Lab to create VR environment test cases for the devices they create. His ambition is to find new ways to add sound and additional elements to digital media through Human-Computer Interaction. 
Jonathan Eccles

An undergraduate at the University of Sussex going into his final year. Jonathan will be working on his dissertation project which involves audio tomography. Jonathan is looking forward to sharing his programming skills in Java, c#, and Python with fellow residents. 
Godefroy Diakité
Godefroy is currently doing his masters in Computing with Digital Media at the University of Sussex. Godefroy is planning to develop his Unity skills whilst working on his dissertation and is hoping to create and build an immersive game. 
Announcements
Esin Yavuz, Founder of Cyanapse announced they are very excited to start a new project co-funded by Innovation UK. They will collaborate with Zeg to develop a novel framework that will automate the creation of stunning visuals for ecommerce. 
Events
Through an invitation we shared from The Old Market, FuseBox resident Maf'j Alvarez has been providing her developer skills to help build an immersive hip hop opera VR experience. This work took place in a prototype workshop with the Royal Opera House in Copenhagen.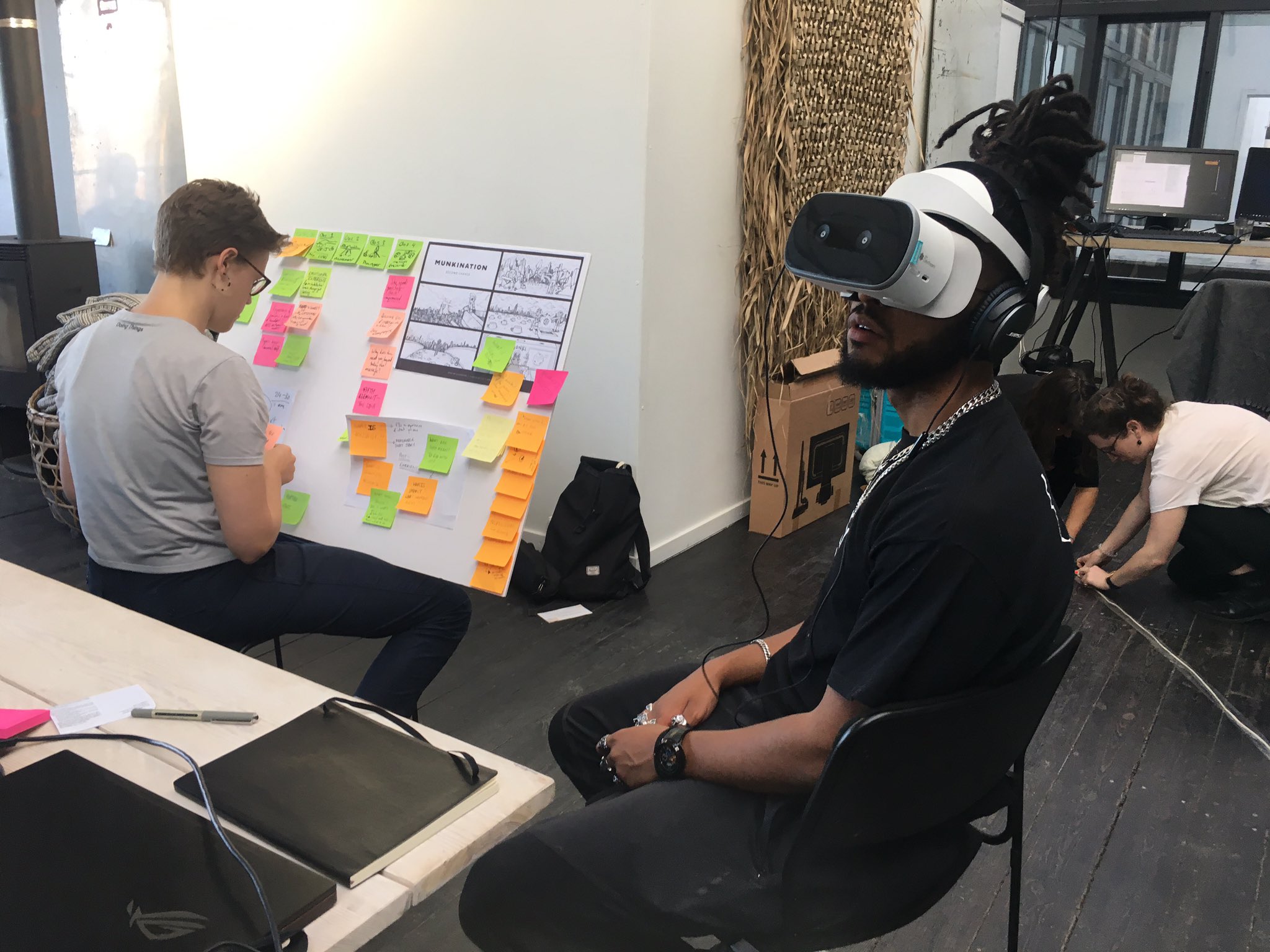 As part of our bi-monthly Immersive Show and Tell, FuseBox resident Haroom Omodudu showcased his musical VR experience. Maf'j Alvarez talked about her VR content creation prototype that she put to use in her recent workshop in Copenhagen. And Andy Baker demoed his recent exploration with 3Dify and Sarah Ticho into 3D body scanning. 
Also thanks to The Old Market and Make Real, many of our residents took part in vrLAB as part of TOMTech this year including Mill Goble who offered a first time demo to her theatre piece featuring elements of VR and escape room style puzzles, based on the HP Lovecraft short story, 'Under the Pyramids'. 
Sarah Ticho, Founder of Hatsumi ran a game jam with InGame at Abertay University in Dundee with the Knowledge Transfer Network exploring XR and physical and neuro rehabilitation.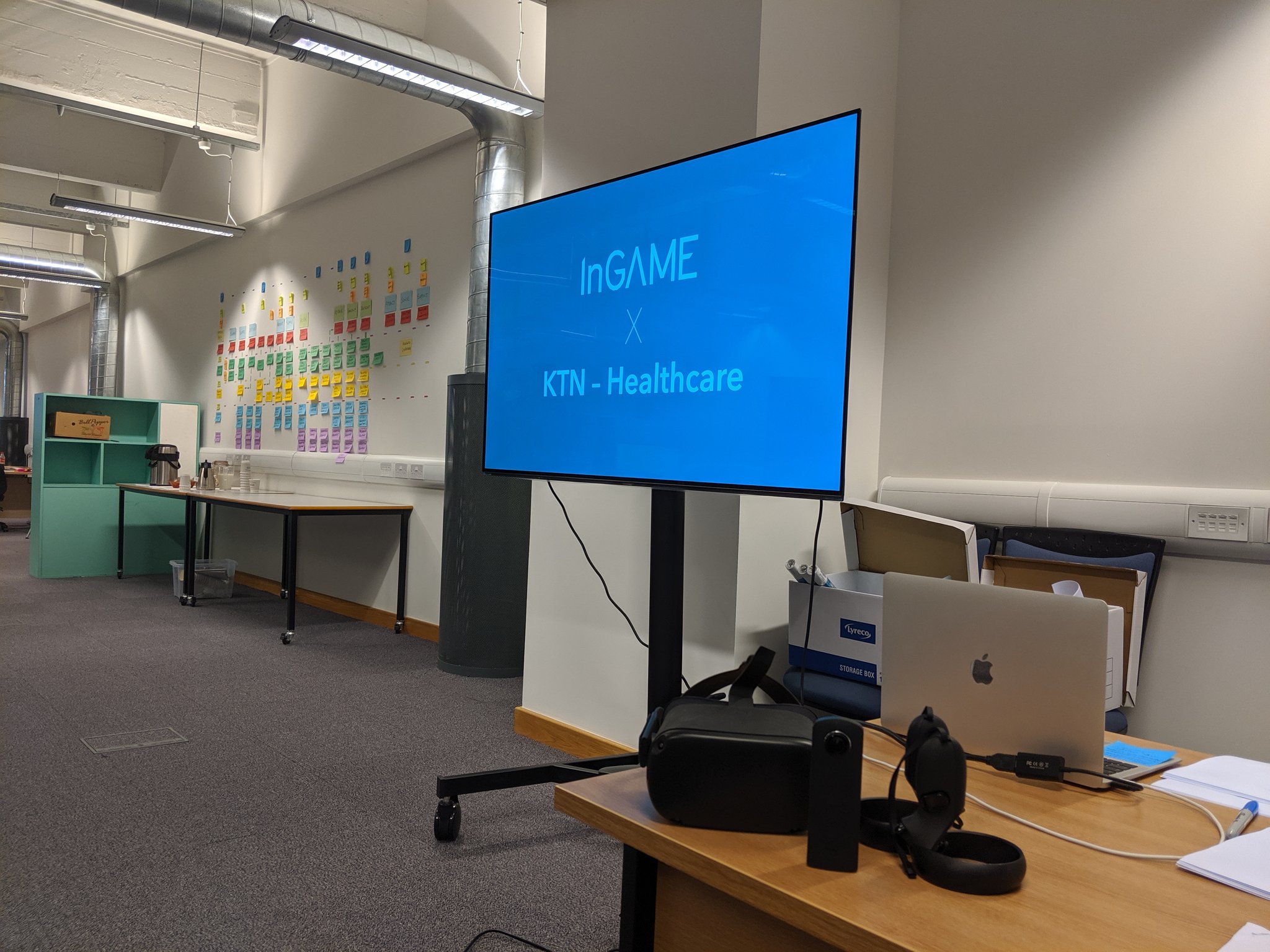 Ideas and Developments
Marc Convey, CoFounder of 23 digital shared that they have been looking into how VR and AR could help the food and hospitality sector and have been working with food and PR agencies on how to introduce immersive tech to conferences and expos. 
Sarah Ticho, Founder of Hatsumi has been doing a death doula course in Lewes and has been doing lots of research in death tech and is keen to speak to anyone else interested in this space. 
Are you interested in any of these projects and want to talk to any of our residents about your ideas? Would you like to come and work in the FuseBox? We would love to hear from you! Drop an email to Hub Manager;

[email protected]